Art and music that feels good
Ning Network Spotlight
Feels Good is a network devoted art and music. Started only last month, this network is developing itself into a great place to show one's inner talent.
This visually appealing network is a great example of how beautiful pictures can really brighten a network up. The new design grid, which increased the width of the center column, really makes the photo slideshow stand out. With Network Creator DENNIS keeping things interesting, it's no surprise that members are enamored by the network. Want to get to know him? Check out this interesting video where he gives himself a haircut!
DENNIS has used one his text boxes to really bring attention to individual members of the network. Right now, he's featuring Jared.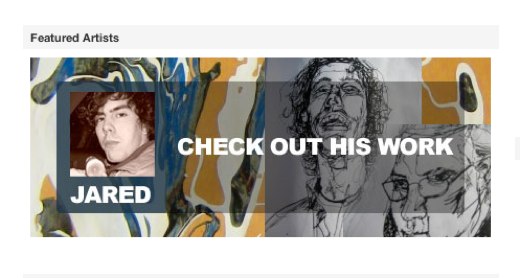 Also, members are using the network to showcase their amazing talent. Just check out these incredible concert pics! Or these moving black and whites. With skills like these www.feelsgood.ca is destined to be a hit!
So if you love the combination of music and art, grab your songs and colored pencils and head on over to Feels Good.