Folding it up with Nice Paper Toys
Ning Network Spotlight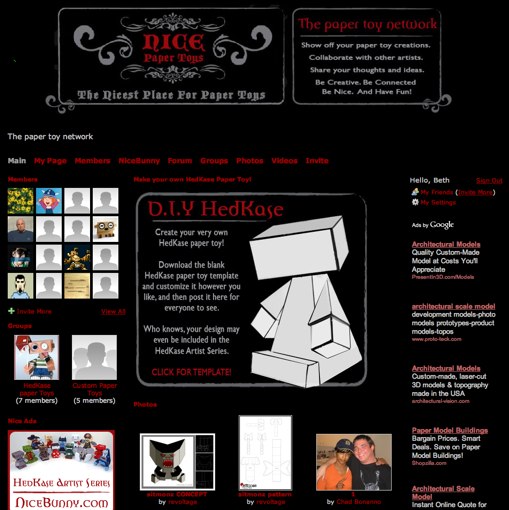 Nice Paper Toys is a network for people who take paper folding seriously. This is not the paper airplane you remember making in elementary school!
Members have posted hundreds of photos of their creations—amazing paper and cardboard renderings of objects and animals, from a multi-component stereo system to "Antonio" the bull and "Lola" the whale. Robots are also a popular subject. In addition to the photo section, members use their profile picture and page to showcase their work.
For those folks new to this advanced world of paper folding, there are templates and design concepts to help get you started. An album of prototypes for a growling monster might also serve as inspiration and in the forum, you can read how members first discovered a passion for paper folding.
Who knows? After discovering Nice Paper Toys, you might find the project that makes you a paper folder for life!