Get hooked on getREELed.com
Ning Network Spotlight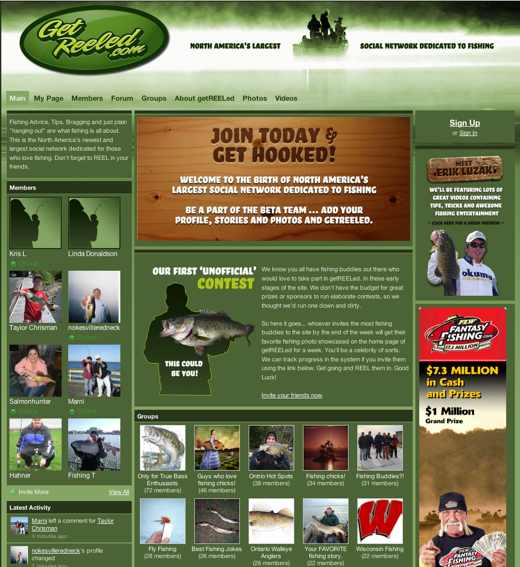 GetREELed is "North America's largest social network dedicated to fishing." Not a bad start, with more than 1,400 members in the first three weeks!
GetREELed covers every type of fishing, from saltwater to freshwater to ice fishing. Equipment, from rods and reels to live bait, are also popular topics of discussion. Comments, questions and stories are welcome, as well as the inevitable jokes!
What do you call a fish with three eyes?
Fiiish.
Network Creator Ben Kelly takes advantage of the new default avatar feature with a fishing image that blends with the greens of his network. This allows those members with avatars to display more prominently in contrast.
Another cool feature Ben has going is a member contest. The person who invites the most friends to the network will get a spot front and center on GetREELed. It will be their fifteen minutes of REEL fame!