Giving a listen to Little Big Town
Ning Network Spotlight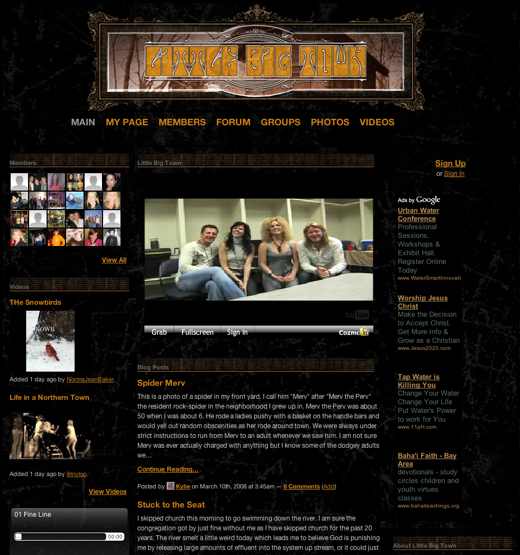 Welcome to the network for the fans of the country music group, Little Big Town!
Karen Fairchild, Kimberly Roads Schlapman, Jimi Westbrook, and Phillip Sweet are now on their 10th year together performing as a group. In that time, Little Big Town has had eight singles on the U.S. Billboard Hot Country Songs charts.
Little Big Town offers a great spot for fans to share their experiences. Live videos showcase the band's vocal talent. There are already more than 1,000 photos, primarily from live shows and fan meet and greets. A number of states have created LBT fan groups on the network. If you don't see yours, take time to represent!
The network provides ample opportunity to show off your appreciation of Little Big Town with a collection of branded widgets and badges. Take a listen!