Kitty Happy
Ning Network Spotlight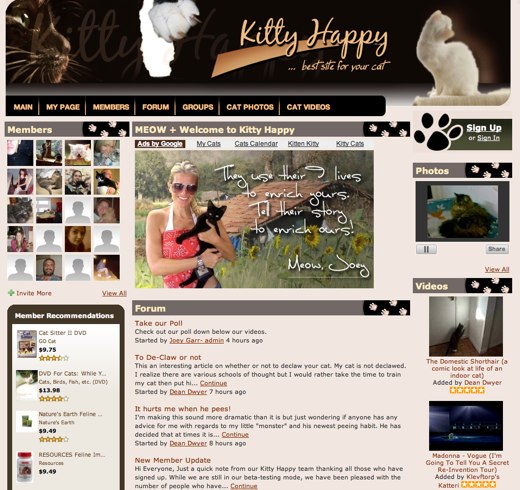 Kitty Happy is a network where cat owners can share the stories, photos, and videos of the pets that enrich their lives.
Kitty Happy's custom header instantly attracts visitors and alerts them to the theme of the network. This is a place where cats are loved for their intelligence, playfulness, and beauty.
The network's more than 100 members actively blog about what makes their companion unique and why they love cats. Videos on the network range from silly to serious to just plain adorable. Members have even uploaded more 700 photos of their kitty companions. Check out the branded slideshow below, and spread the love at Kitty Happy!