Picture This
Ning Network Spotlight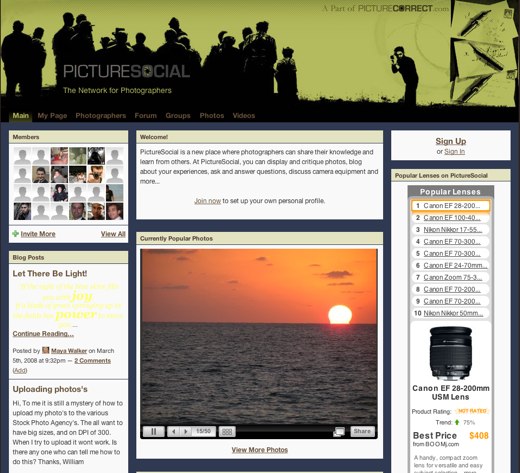 PictureSocial is a network where more than 800 photographers share their passion for photography and trade tips, techniques and equipment recommendations.
The most popular groups on the network revolve around themes of nature, landscapes and people. There's also a Monthly Photo Contest; the winning photo and its photographer are honorably featured.
So grab a cup of coffee, kick back and check out this beautiful photography on PictureSocial.