Uptime
Maintenance
Technology
Performance and stability is our number one priority. In this context, you can probably understand just how un-awesome we rate this week. It was atypical and we are committed to ensuring that it stays that way.
As a free service, we love that you hold us to the same uptime standards offered by an expensive service provider. While we don't offer Service Level Agreements, we are committed to providing you the absolute best, highly scalable platform for creating your own social network for anything.
To put the atypicalness of this week in context, here's our uptime statistics for the past two months compared to the first week in March: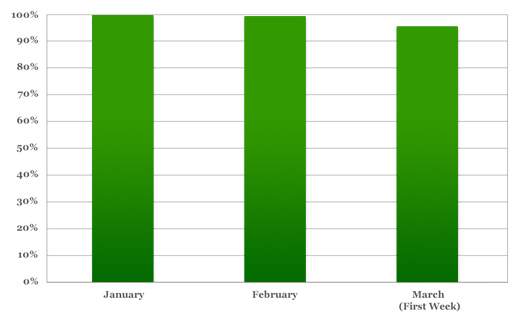 In January, we had 99.72% uptime. In February, it was 99.41%. And for the first week of March – also known as this week – our uptime as a percentage of the first 7 days is 95.51%.
The issues this week were primarily (but not exclusively) a result of the distributed caching issue that we talked about on Monday. This issue has been resolved and is now closed.
Separately, today we had a six minute downtime which was preceded by 20 minutes of slowness and errors on the social networks across the Ning Platform. We quickly identified and resolved the issue, which was separate and distinct from the distributed caching issue earlier this week. We are currently working on a patch to ensure today's issue doesn't happen again.
To be clear, none of these events have been a result of challenges scaling individual networks or the platform as a whole. The Ning Platform has demonstrated nothing but grace under pressure while quadrupling traffic in the last two months. It continues to hum along happily today despite over 1.5% daily compounding page view growth.
We take this week's unplanned downtimes extremely seriously. Our goal at this point is to eliminate any additional unplanned downtime this month while limiting the planned maintenance windows for new releases to critical issues that need to be addressed. The proof of our work will be in the pudding, namely our continued goal of well above 99% uptime.
So, while we continue to drive greater performance and stability, expand the viral features in your networks, and add more new features to make your networks increasingly spectacular, keep holding us to your highest standards. It's a fraction of what we ask of ourselves.