WillowGlen2.0: Meet your neighbors
Ning Network Spotlight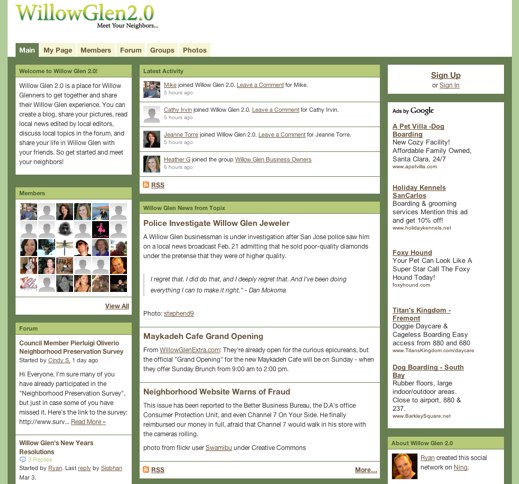 WillowGlen2.0 is a network for residents of Willow Glen, a neighborhood of San Jose, California. Network Creator Ryan Kuder, who has lived in Willow Glen since 2004, started the network to bring residents together to share their experiences.
The more than 200 members use the forum and blogs to, as Ryan says, "talk about whatever kind of neighborhoody things they want and get to know each other better." Blog posts include Ryan's analysis of getting laid off from Yahoo! and announcements of local parties.
The network is a favorite place for residents to post photos, from shots of their children and dogs to photos documenting their remodel to highlights from weddings and parties. Check out this slideshow of a just a few of the more than 600 photos:
If you live in Willow Glen, or if you want to see an example of a neighborhood network, check out WillowGlen2.0!