A green thumbs up for Garden Asheville
Ning Network Spotlight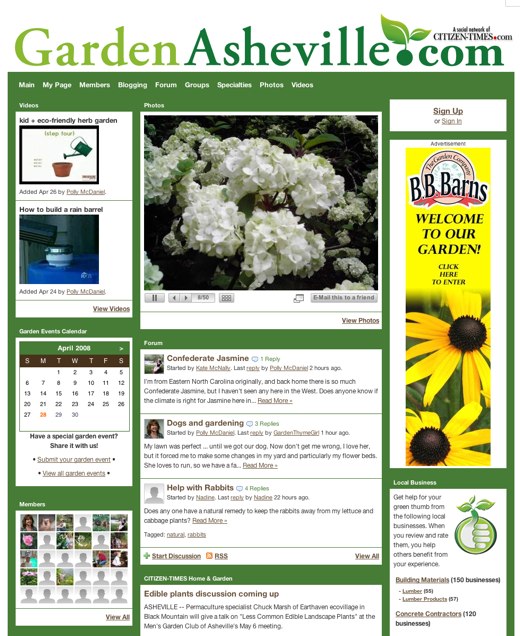 It has been a while since we've visited a network of the Asheville Citizen Times. But spring has sprung, so I proudly present Garden Ashville!
Whether you are looking for help in dealing with rabbits or dogs getting into your garden, or maybe you are just looking for some free seeds, Garden Asheville is a network for you. You can even learn remotely from videos, including how to install a water feature into your garden.
Plus, if you live in Asheville, North Carolina, Garden Asheville, you can participate in the events that the calendar links to on the main page!
From roses to vegetables, Garden Asheville covers the needs of any gardener. And one need not be a gardener to appreciate the beauty of the photos.