A taste of the good life at My Varietals
Ning Network Spotlight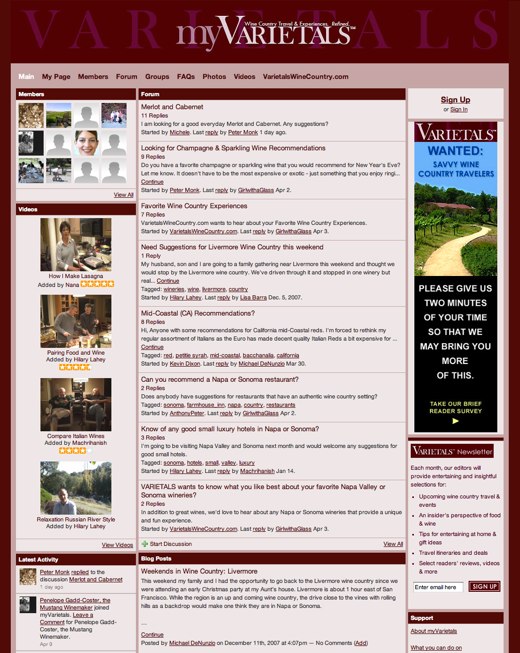 My Varietals is the partner network with Varietals Wine Country, an online magazine focusing on travel experience in wine country.
The focus of My Varietals is California growing regions, although there is a global reach as well. Topics in the forum range from specific wine recommendations to places to stay to wineries to visit in a particular region. My Varietals is a great place to visit before traveling throughout the California wine regions, to pick up tips and suggestions!
Videos cover food and wine pairing as well as wine comparisons. And to get an idea of various wines, wineries and destinations, look no further than photos!
My Varietals added some customization to further connect the network to the online magazine. They are using a premium service to Run their own ads, adding a banner for their magazine to the right column. Not only does this display on every page in the network, but they've also added a Newsletter sign-up section in a text box just below the ads. Finally, they have created additional tabs linking to information about the network, support and their primary Web site.
So before you head out for your next tasting trip, check in to My Varietals!