All Sorts of Awesome Here…
Ning Network Spotlight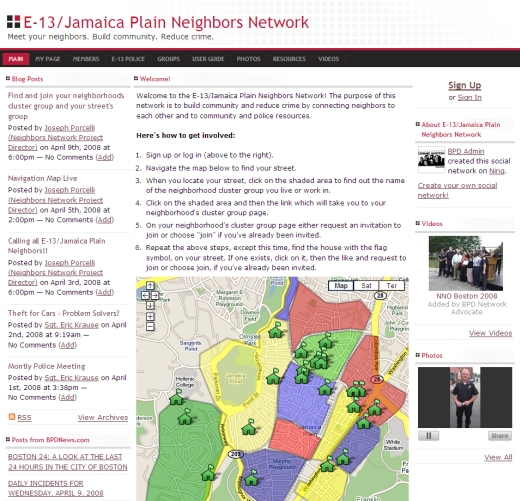 Earlier this week, Joseph Porcelli made my day with the following note:
Hi Gina,

My name is Joseph Porcelli. During the day I work for the Boston Police Department. Tomorrow there will be a major article about our new NING Social Network http://e13.bostoncrimewatch.com.

Boston Police was first police department in the country, first to have a news blog, first Neighborhood Crime Watch unit to have a blog, and now we are the first (I believe) to launch a social network.

My other networks on Ning are http://jp.neighborsforneighbors.org, as well as the Mug Project I co-founded, http://www.mugproject.com, and one more, my personal site: http://www.josephporcelli.com.

Keep up the AWESOME work!

Joseph Porcelli
Then, Boston Now did a feature on Joseph and the E-13/Jamaica Plain Neighbors Network.
Thank you, Joseph!