Backgammon Players Social Network
Ning Network Spotlight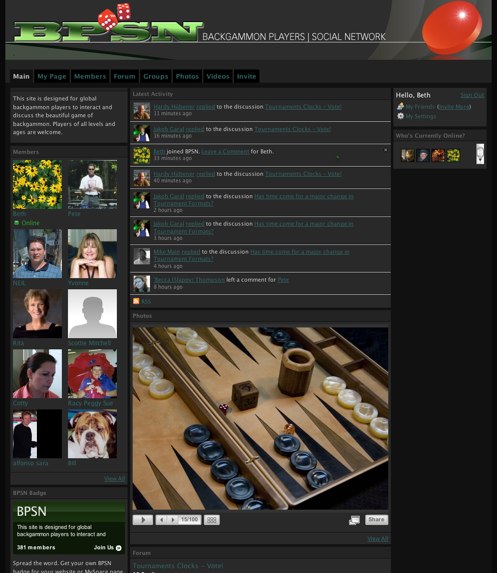 Backgammon has a long history, dating back thousands of years to the ancient Egyptians. For a game with this much staying power, it's no surprise that in the digital age there is a robust, online home for backgammon enthusiasts—the Backgammon Players Social Network.
The network was started by Stephen Pearson, regular player and founder of the million dollar backgammon tournament. Nearly 400 members debate the issues facing the game today—from the use of tournament clocks to the need for more media coverage.
Thanks to customized profile questions, members can share their favorite moments in backgammon, like making the finals in the Nevada state championships. You can also rank yourself from beginner to advanced and share favorite "land-based" backgammon events.
If you need a refresher on how to play, there is a video to get you started. And to gain experience you can check out the upcoming backgammon events listed on the Main page.
So start playing today and be part of this illustrious and long-lived game!