Bringing residents of Venice together
Ning Network Spotlight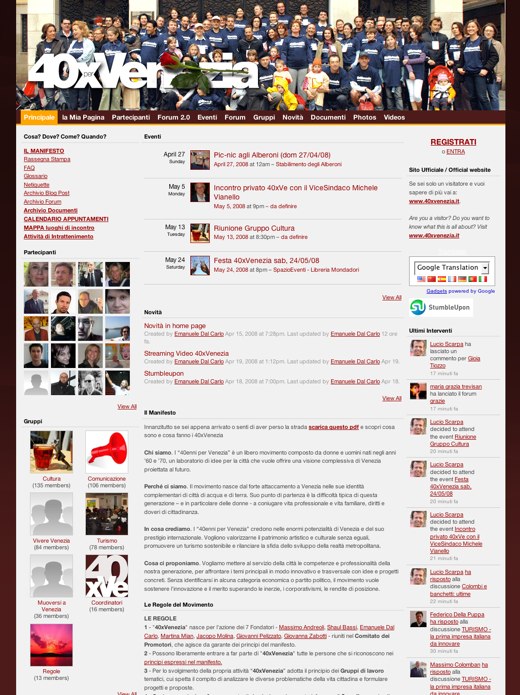 Venice, Italy is a city known known for its romantic canals and rich history. 40xVenezia is a social movement of "men and women who were born in the '60s and '70s, a think tank of ideas for the city that aims to provide an overall vision of Venice looking towards the future." The movement's interactive home on the web is the 40xVenezia social network.
Network Creator Emanuele Dal Carlo launched the network just a few months ago, and already there are more than 1,000 active and dedicated members.
Not only do members interact on the bustling forum, they also meet up in person to plan and discuss how to tackle the main problems facing Venice. According to the movement, that would be: Promoting the city's artistic and cultural heritage, encouraging sustainable tourism and fostering the city and officials in developing Venice into a truly metropolitan city. Members use the network to set up in-person events.
Dal Carlo believes this network will help create a strong sense of community for residents of Venice while allowing residents to organize and get to know Venice better.
"I strongly believe that Ning was the missing quid, something that was in the air and now that is here can give so many possibilities to people," Dal Carlo says of the 40xVenezia network. "Ning has brought us back from the global faceless village to the local high tech village."