BrooklynArtProject.com's Web2.0 Inspired Art Exhibition
Ning Network Spotlight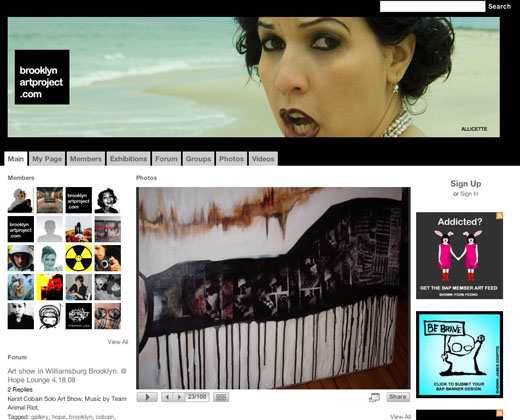 Have you ever wondered what would happen if you got a bunch of artists together and gave them a sweet social network packed with cool features? BrooklynArtProject.com does exactly this. Since the time we last featured BrooklynArtProject.com in our blog, the network has seen steady growth, a number of new features and a stylish new face-lift.
With 1100+ contributing members from all over the world, the pages of BrooklynArtProject.com are tastefully filled with a variety of content ranging from paintings, photography and sculpture to video, drama, discussions and blog posts. The network is also a great place for local artists to spread the word about about exciting new exhibitions and events, like the launch of the Web 2.0 Inspired Art Exhibit that's being held in Brooklyn, New York from April 17th to May 11th.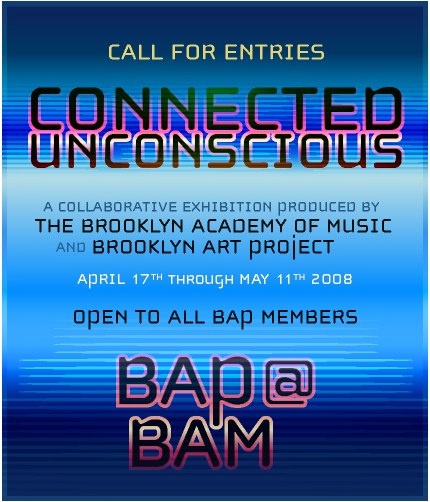 The exhibit will be a collaboration between The Brooklyn Academy of Music (BAM) and BrooklynArtProject.com. Those of us lucky enough to attend will help celebrate and experience first hand the creative possibilities of the up and coming Web 2.0 artists. For more info on this exhibit, check out the event blog.

All you artists out there that want to share your work and connect with other artists from around the world, stop by BrooklynArtProject.com! And if you're in NY from April 17th to May 11th, definitely check out the featured work, audio/video remixes and live performances at the BAM/BrooklynArtProject.com art exhibit.