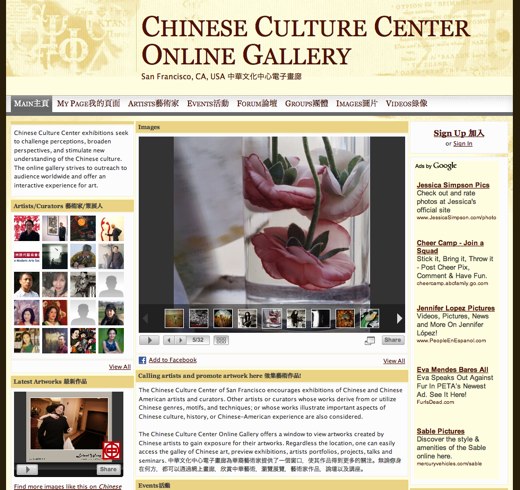 The Chinese Culture Center Online Gallery is the network encouraging exhibitions of Chinese and Chinese American artists and curators. It's a part of The Chinese Culture Center of San Francisco, a non-profit organization established to "foster the understanding and appreciation of Chinese and Chinese American art, history, and culture in the United States."
As the gallery is geared toward artists of both Chinese and American decent, it's important that the network can be clearly understood in both English and Chinese — and the Network Creator has taken advantage of the language editor to promote a cross-cultural experience. As a result, artists have been uploading images of their paintings, photographs, papercuts and sculptures for a virtual gallery of sorts:
Even if you're unable to go to some of some of the art exhibits in the Bay Area and abroad, hopefully the Chinese Culture Center Online Gallery can give you a taste of some 中華文化, or Chinese Culture.
No related posts.