buZZ, a home down under
Ning Network Spotlight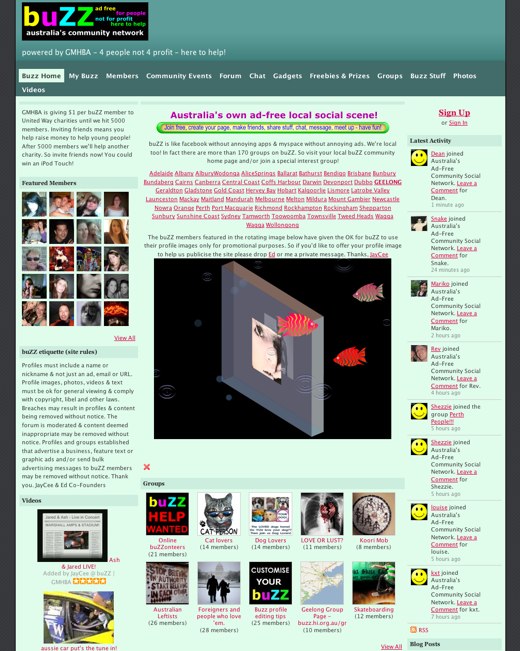 Are you a true-blue Aussie and looking for a local social network? Check out buZZ!
The network is locally run in Australia and you can join your local buZZ group such as Sydney, Melbourne, Alice Springs or Geelong, the place Network Creator JayCee @ buZZ calls home.
There is something for everyone in the more than 170 groups. Whether you are an Australian leftist, or indigenous, love to skateboard, don't originally come from Australia or simply want to talk about your cat, there is a group for you!
Members jump on the forums to discuss absolutely everything! Write about your favorite place or favorite pub in Geelong. Join in on writing the 5 word story. And since ANZAC Day is coming up on April 25, you might want to join a forum on what the day means to you, other than the biscuits, of course.
But it's not all fun and games at buZZ. They are donating $1 per member to United Way and are promising the chance to win an iPod Touch if you get your friends to join!
So, dinkum Aussies, look no further for a local social network and join buZZ!