Dress up your pup at Cute Dog Clothes
Ning Network Spotlight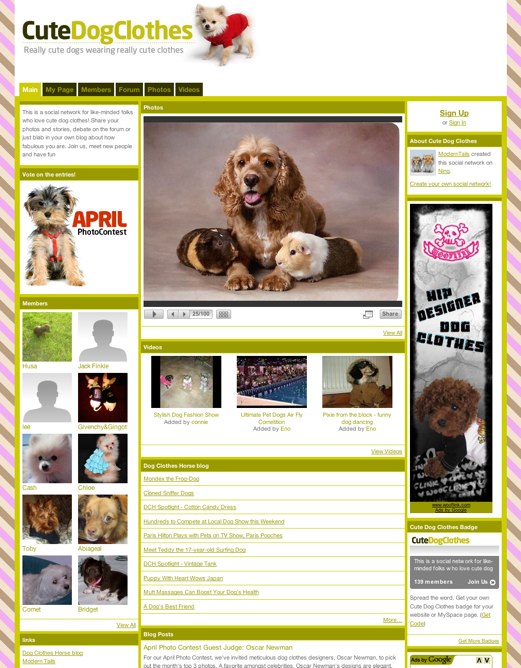 Cute Dog Clothes is a network for anyone who loves to see "really cute dogs wearing really cute clothes." A simple custom header and bright, fun colors really set the tone for this network, all about showing off your pup in his most stylish duds.
Members of the network have uploaded over 1300 photos to date, with subjects ranging from ridiculously small dogs in ridiculously large sunglasses to Burberry-clad pooches to the tiniest Angels fan you'll ever see. Even the big dogs get dressed up at Cute Dog Clothes!
So if you think putting clothes on dogs is cute – and who doesn't? – stop by Cute Dog Clothes today!