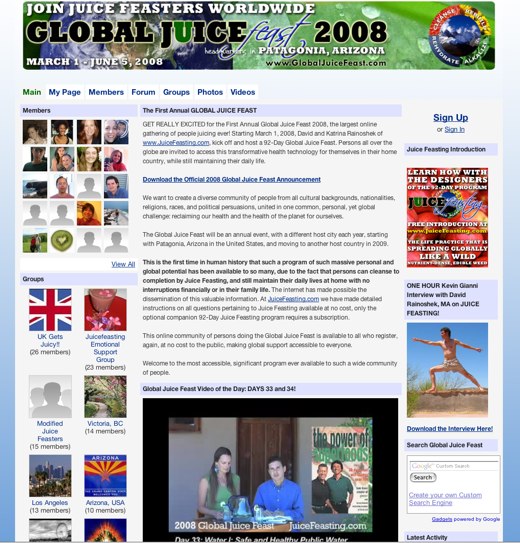 On March 1, 2008, the First Annual Global Juice Feast 2008 was kicked off by David and Katrina Rainoshek of JuiceFeasting.com. The 92 day world-wide event is using Global Juice Feast as its online headquarters.
Though physically based in Patagonia, Arizona, the Feast's global reach includes the UK, the Caribbean, even Africa! While location based groups provide regional support, discussions help with ongoing feedback and just getting started.
Additional support comes in the form of blog posts Katrina and David provide, with daily rambles and gorgeous images to inspire juicing. Of course, inspiring photos continue, with contributions from the over 500 members of Global Juice Feast. Beware if you're thirsty:
No related posts.