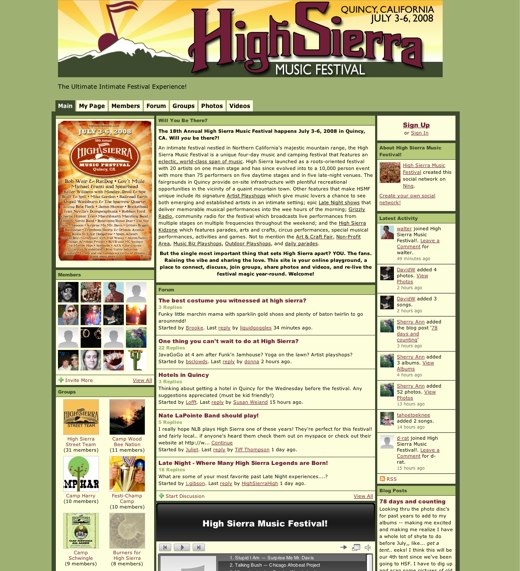 The High Sierra Music Festival in Quincy, Calif., is the ultimate intimate festival experience. Its network is an "online playground, a place to connect, discuss, join groups, share photos and videos, and re-live the festival magic year-round."
The design of the network fully reflects the primary festival Web site, with the logo and matching shades of green. As a multi-day festival, this network has made use of groups with many of them dedicated to individual camps on the grounds, like Camp Schwingle and Camp Harry.
The music player is front and center, featuring tunes from participating bands. To further fire up concert-goers, the network has a countdown widget embedded in a text box letting people know how much time is left until the festival begins!
No related posts.