Going with the artistic flow at Tailcast
Ning Network Spotlight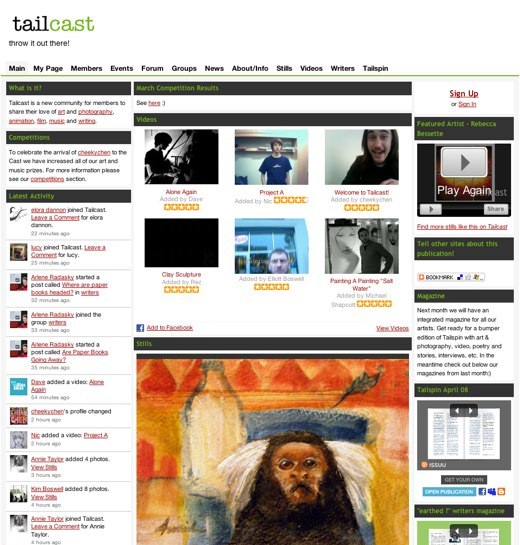 Filled with an eclectic mix of art, photography and music, Tailcast.com connects indie artists and fans from across the globe. With more than 400 members, Tailcast encourages its members to 'throw out' their favorite artistic medium for everyone to enjoy.
What makes Tailcast truly unique is its integrated magazine, showcasing the work of all members. Check out the latest bumper edition of Tailspin with photography, video, poetry, stories and exclusive interviews with Tailcast artists. Network Creator Pete keeps Tailcast buzzing with monthly film, art and writing contests for members. Not only is this an easy way to boost membership, but its also a great way to use the new notes feature on Ning.
Tailcast has also done an excellent job of using forums to help new and established artists showcase their art and receive feedback from each other in a constructive and creative environment. Even if you're not an artist, sit back and enjoy the photos section and be amazed at the variety of work you see!