Heading Down the Tubes
Ning Network Spotlight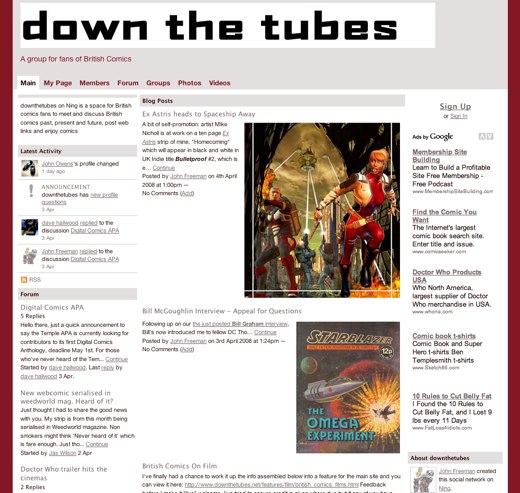 Down the Tubes is a network for British comic fans looking to sound off on comic books from past, present, and future. Network Creator John Freeman knows plenty about the booming British comic book scene, and has been working in the industry for over 20 years as a writer, editor and publisher.
Blog posts on the network focus on the latest developments in the British comic book scene giving members the inside scoop on the hottest comic book films, interviews, and more.
Members show their own artistic tastes and preferences in the photos section, posting their favorite comic book covers and snippets from the newest issue they're reading.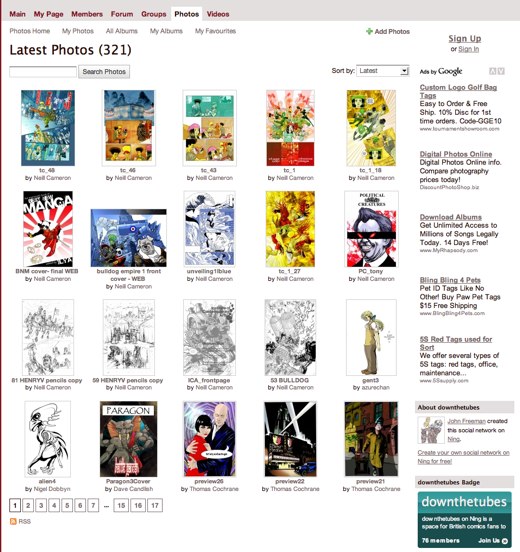 Members of Down the Tubes have taken advantage of the forum to discuss both current and classic British comics. If you're interested in making your own comic strip there are even tips on creating your first small press comic. If you're a fan of British comics, stop by Down the Tubes and enjoy!