How to Draw and Paint
Ning Network Spotlight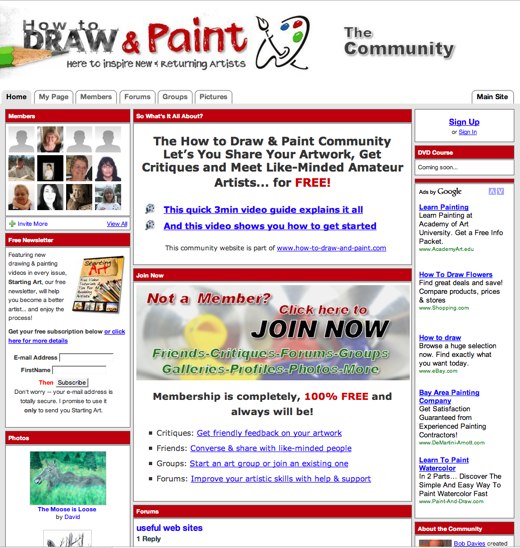 The How to Draw and Paint Community is a network "here to inspire new and returning artists." It's the companion community to How to Draw and Paint, a website from artist and art teacher Bob Davies. The network was started a little over a month ago by Davies and his son, Network Creator Phil.
Members have found the network to be a great resource for getting feedback on their art. The forum is dedicated to requesting critiques on acrylics, drawings, oils, pastels, and watercolors. There are even a set of guidelines on how to request a critique and provide feedback, allowing the network to continue to grow and prosper.
The photos section is a great place for members to show off their work. With nearly 600 paintings and drawings uploaded to date, browsing through may just inspire you to grab your pencils and test your own skills.
If you're an artist and you want feedback on your drawings and paintings, check out the How to Draw and Paint Community today!