Independent Comedy finds a home
Ning Network Spotlight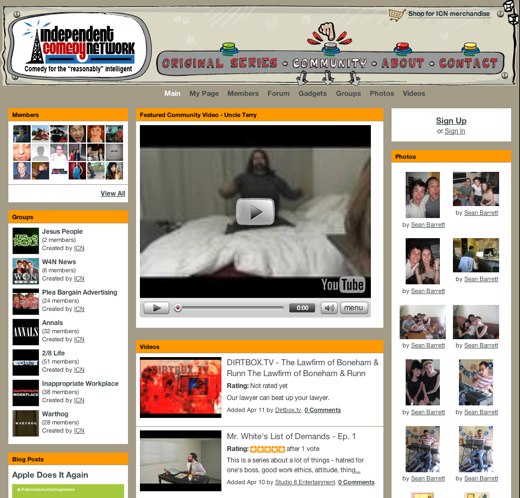 If you're looking for some of the funniest comedic shorts on the web, The Independent Comedy Network is the place for you. Based out of LA's underground comedy hostpot, The Westside Ecclectic Theater, the Independent Comedy Network develops and distributes original comedy content for the Web and beyond.
With more than 150 members, this is a great place for industry and comedy fans alike to enjoy the ICN's original Web series W4N News, Jesus People, 2/8 Life and Inappropriate Workplace. The ICN has done an excellent job of using groups to organize its fans and performers by their favorite comedic genres and interests.
Are you an aspiring director or actor looking for some additional exposure? The ICN's got you covered. In the forums, members plug their videos, tour dates, and production expertise.
If you need a good laugh, join The Independent Comedy Network today!