It's all Greek to me
Ning Network Spotlight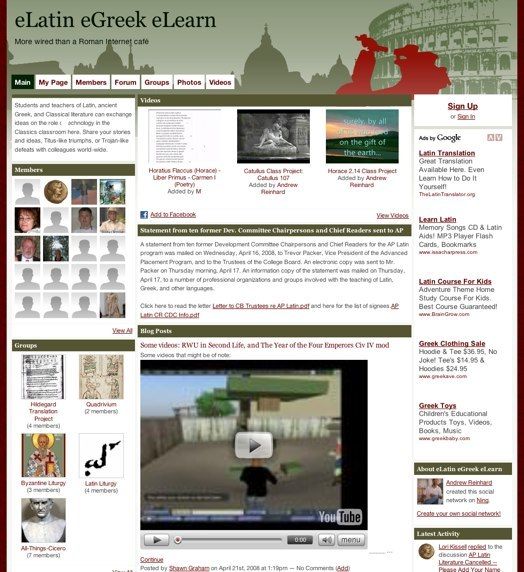 eClassics is a network for teachers and students of Latin, ancient Greek and classical literature. Network Creator Andrew Reinhard, who is a longtime classics-lover and technology enthusiast, is currently the director of e-learning for a publisher that specializes in Greek and Latin textbooks. From this unique vantage point, he has been able to gather together 600 like-minded members to further the study of classics in our schools and universities, as well as online.
One hot button issue right now on the network is the cancellation of the Advanced Placement Latin Literature exam. The College Board, the organization that administers the AP exams, recently announced that Latin Literature would be one of four tests to be phased out by 2010.
The eClassics network has been quick to react, with more than 340 responses to a discussion that Andrew started just two weeks ago. The network plans to use these comments in a coordinated response to the College Board decision.
In addition to taking on the major issues facing the classics community today, members also post translations and poetry readings, contribute daily fables and share class projects. There are also gorgeous photos from trips that members have taken to Greece and Italy and great moments in Roman history acted out with Playmobil figures.
So if you have an interest in the classics, take this interest online and join the folks at eClassics!