Listening to Luis Miguel
Ning Network Spotlight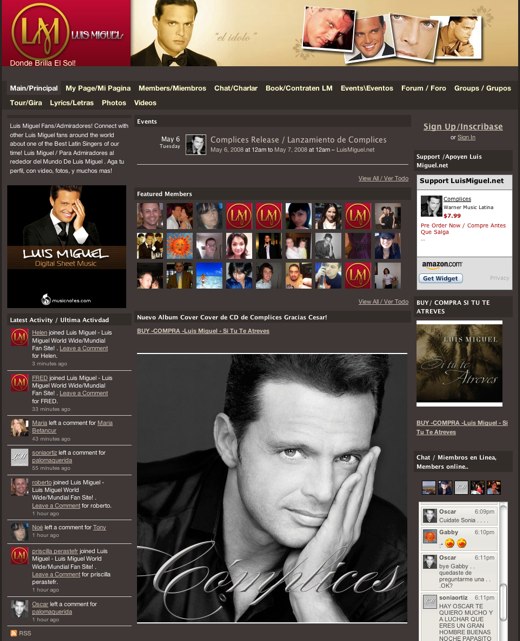 If you're in love with Latin-pop sensation Luis Miguel, we've found a network for you. Luismiguel.net connects fans from around the world who wish to celebrate the man often known as "El Sol de Mexico". With more than 2,500 members, Luis Miguel fans provide everything you need to know about the highest-selling Latin recording artist of all time.
The forums are filled with the latest in Luis Miguel-related news, including unreleased songs, future collaborations and release dates for albums and music videos. Want to see him in person? Check out the events page to see when you can see him live or in stores. Die-hard fan of "El Idolo" can even book him for a private event!
If you love Luis Miguel or want to learn more about the Latin heartthrob check out Luismiguel.net today!