Natasha's Pocketful of Sunshine
Ning Network Spotlight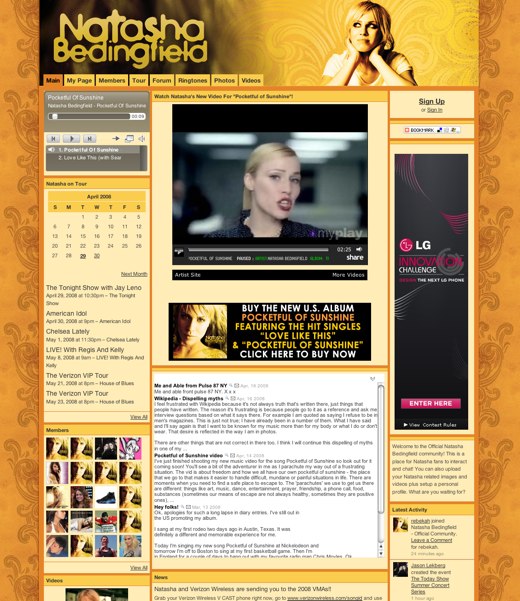 The Natasha Bedingfield network is dedicated to fans of English pop sensation Natasha Bedingfield. With more than 900 loyal members Bedingfield fans can follow her latest activity up to the release of her highly anticpated album Pocketful of Sunshine.
Members have done an excellent job posting photos, videos and concert dates for her upcoming Verizon VIP Tour. Custom avatars and use of the events feature allows members to not miss a beat with Natasha's TV appearances on The Tonight Show, Chelsea Lately and American Idol.
Natasha keeps in touch with her fans through her blog, providing an inside look into the singer's life in the spotlight. Whether you're a die-hard fan or if you've just listened to her last record join the Natasha Bedingfield network today! In the meantime, check out her latest video Pocketful of Sunshine.