Discovering the real Orange County on OCface
Ning Network Spotlight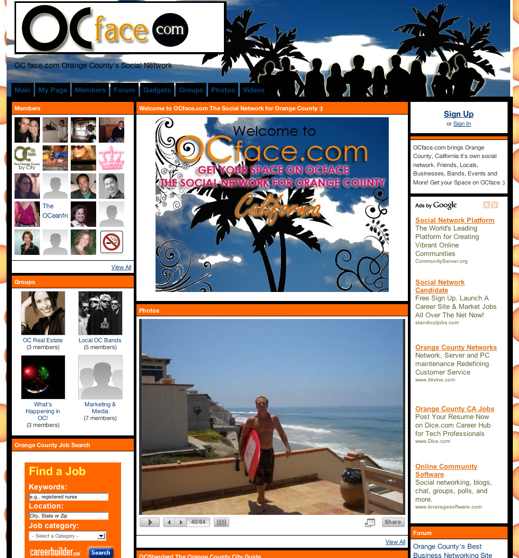 OCface.com is Orange County's social network — a network which gives actual locals, merchants and friends of Orange County, Calif. the opportunity to mingle online. It's an up-and-coming network, just a few weeks old, but there are a couple of great things going already. And it's proving there's much more to Orange County than what you see on television.
The visual style of this network makes it very open and friendly. The customized header and the welcome image, along with member-uploaded photos, generate a vibe that is distinctly Southern Californian.
The network also has places to talk about real estate, local OC bands and general happenings within Orange County. And local businesses are using the network, creating profile pages as a way to outreach to their community.
You might only know OC from television shows, but the people and business on OCface.com are about as real as you can get.