Othello in black and white
Ning Network Spotlight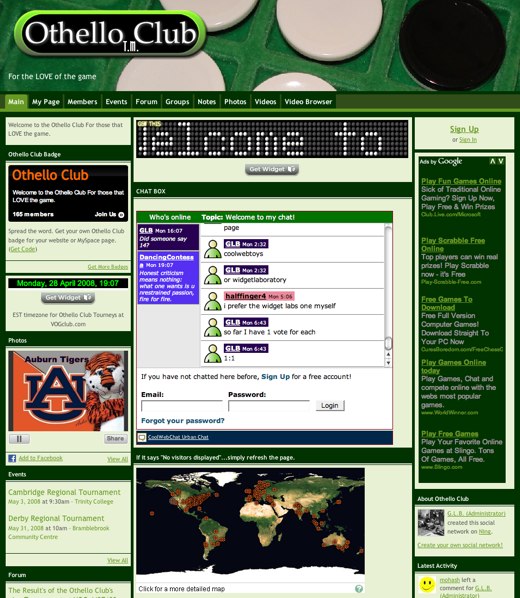 The Othello Club informs and educates about the incredibly addictive game of Othello. Join the many members who learn and hone their game skills!
Groups have been created for all sorts of levels of play! Learns the basics and tricks of the game in class in session. If you are a more advanced player, check out some tips. If you are an expert, check out some puzzles and help other players with their next move.
Members have taken great advantage of the video feature, posting all sorts of Othello-related video clips. Watch players play on a giant Othello board or watch a world champion work his magic.
If you are itching for some competition, check out the event calendar! You may want to compete in the tournament in Cambridge on May 3, or the Derby Regional Tournament on May 31.
Whether or you are beginner or an expert, the Othello Club has the action you crave!