Rocking out with Good Charlotte
Ning Network Spotlight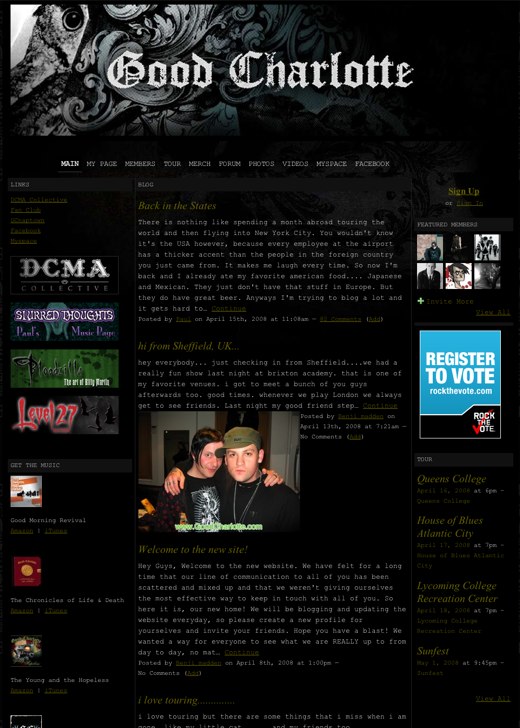 Good Charlotte, the pop-rock band fronted by twins Benji and Joel Madden, recently launched their new official Web site and social network.
The band uses the network to communicate with their fan base, including frequently blogging about their experiences on the road and in the studio. In a recent post welcoming members to the new network, Benji explained why Good Charlotte opted for a social network as their main Web site.
"We have felt for a long time that our line of communication to all of you has been scattered and mixed up and that we weren't giving ourselves the most effective way to keep in touch with all of you… We wanted a way for everyone to see what we are REALLY up to from day to day, no matter if we are at home or on the road."
Since the network's official launch last week, more than 4,000 members have joined, including all five band mates themselves. The active forum contains special sections for official announcements, general discussion and all different continents the band has fans on. The band has uploaded recent music videos and photos to the network, including some behind-the-scenes shots from their recent trip to Africa.
If you're a Good Charlotte fan or want to see a great new example of a band's social network, check out the Good Charlotte network today!