Teaching English in Mexico
Ning Network Spotlight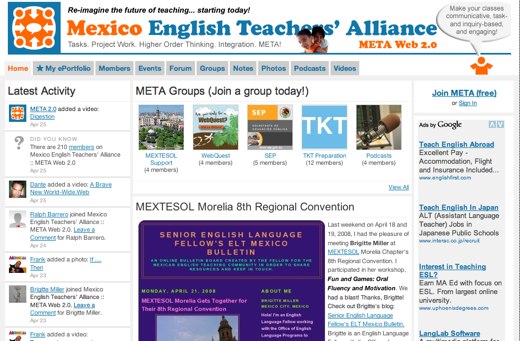 The Mexico English Teacher's Alliance is a network for English-language teachers in Mexico! Exchange information and resources with your fellow English teachers.
The network's forum is an incredible place to gather information on teaching. Members take part in discussions on topics from graphic organizers to positive things to say on student's report cards!
Groups are actively created for certain qualification tests and organizations that teachers work with. Take a look at them and learn from your peers.
The most unique feature on this network is the podcasts that you can listen to on the network. You can hear a podcast covering international business news for ESL or listen to jokes in English.
Mexico English Teachers' Alliance is a network that is not to be missed by ESL teachers in Mexico!