The breed you love the most!
Ning Network Spotlight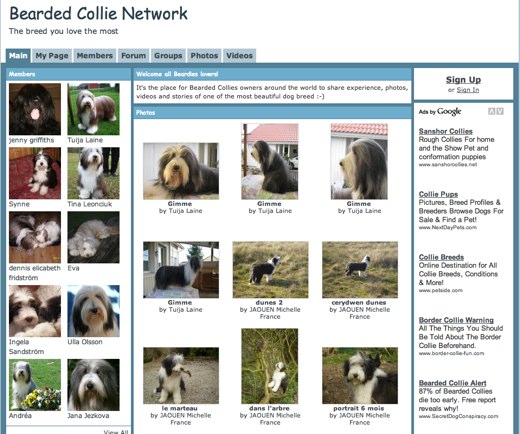 The Bearded Collie Network is "the place for Bearded Collies owners around the world to share experience, photos, videos and stories of one of the most beautiful dog breed."
As a rather active network, members share their thoughts on everything from grooming to show results. Also, most members have uploaded amazing images of their Bearded Collies as their profile pictures. Check out Christina or Tetti's pages for great examples!
If the combination of beards and dogs sounds like your thing, check out the Bearded Collie Network! You won't be disappointed.