Touring the best of KhmerCity
Ning Network Spotlight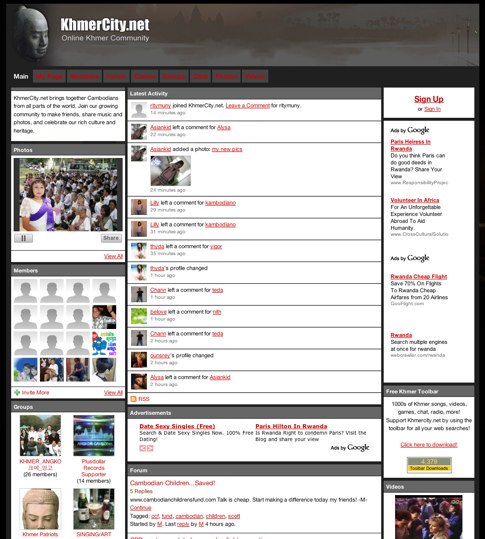 KhmerCity.net brings together Cambodians from around the world to discuss current events, share music and photos, make friends and celebrate a rich culture. As Network Creator Oudam explains, the mission of the network is to bring together "a virtual community to foster stronger unity … bridging the physical distances that divide us."
In the forum, Oudam has created a variety of discussion categories to get the conversation started, with places for members to discuss culture and traditions, business and the economy, arts and entertainment and more.
The images shared in the photo section can transport you to Cambodia with the click of a mouse. One album shows off of images from Phnom Sontuk, a holy mountain in the northwest part of the country, famous for its hillside carvings of Buddhas and these scenes from Phnom Penh. You can browse markets, practically taste the produce, explore palaces and watch the sun set from Bak Kheang Mountain.
The world just got a whole lot smaller, thanks to all the contributors at KhmerCity.net.