Tune into the Podiobooks.com Community
Ning Network Spotlight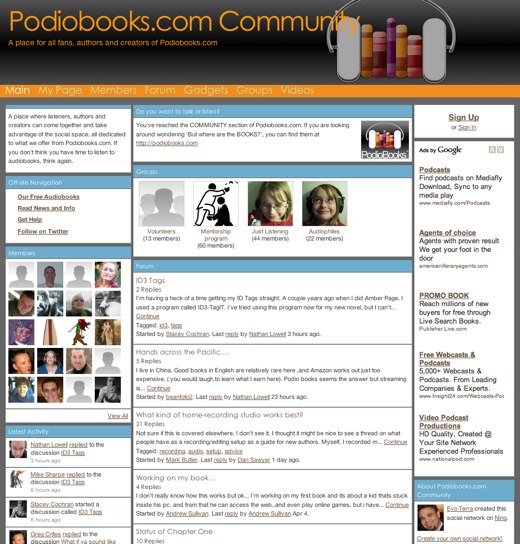 If you think you don't have time for audiobooks, think again. Fans, authors, and creators of Podiobooks.com are all part of the Podiobooks.com Community.
With over 250 members the Podiobooks.com network has the latest audiobooks, news, and tips to maximize your podcast experience. Network Creator Evo Terra has created an excellent resource for podcast authors to get in touch with their fan base and give them an opportunity to "enhance the podcast experience."
If you're looking for the latest news from the Podiobooks staff or an extensive archive of information about individual titles, the Podiobooker allows members to comment on individual titles and discuss their favorite genres. Another resourceful tool in the Podiobooks Community is the forum. Members give advice for new authors, teach members how to market their podcast, and even discuss technical tips to improve podcast recordings.
If you're interested in tuning into a podcast, stop by the Podiobooks.com Community and add your voice to the podio-revolution!