Tying the knot at Our Bride Space
Ning Network Spotlight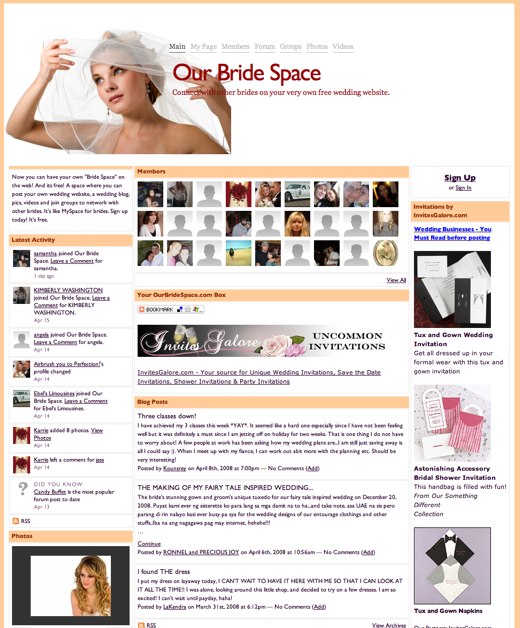 Our Bride Space provides a place for brides (and brides to be) to connect. Members tailor their profile pages to reflect their tastes with themes and photos. Along the way to the altar, they blog about everything from starting out to finding the dress.
The forum is another place for members to share knowledge and experience. The Welcome and Bridal Introduction discussion provides a great jumping off point for members new to the network. There is also a category for vendors to share their wares with the future brides.
But of course, if you are looking for inspiration, look no further than the 522 photos uploaded, which include hair ideas, cakes and dresses! Videos, too, display how-tos along with wedding speech and toasting tips. This advice can be shared with members of the bridal party. If you are a bride-to-be looking to benefit from the collective wisdom of other brides, stop by Our Bride Space!