Women in The White House
Ning Network Spotlight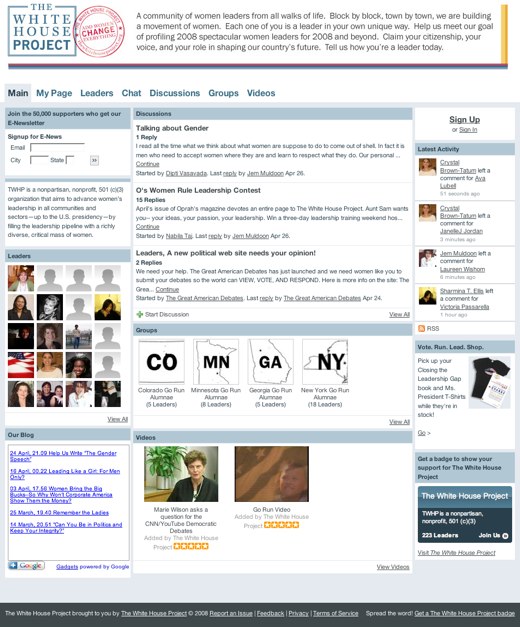 The White House Project is a non-profit organization bringing women leaders together from all walks of life. They are dedication to putting women in positions of power. If you are are one of the spectacular women out there, this is the network for you!
Members make good use of the forums, talking about gender or keeping each other up to date on news regarding leadership contests. Join one of the many active groups that members have created for everything from regional Go Run alum groups, such as for New York and Minnesota, and to a power mommy group!
Videos are incredibly popular on The White House Project. Videos range from serious documentaries depicting very powerful women to comedy spots by Ali G.
The White House Project is a social network that every leading lady should join!