All Things Women
Ning Network Spotlight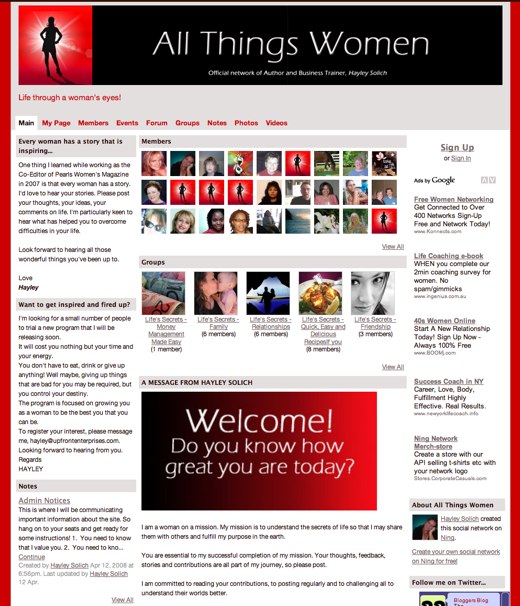 All Things Women is the official network of writer and business trainer, Hayley Solich.
The network is filled with her positive perspective, from the main page's "Welcome! Do you know how great you are today?" to her Notes for members and visitors.
She separates her forum into Life's Secrets, covering Career, Health and Spirituality among others. These categories correspond to groups as well, with a few extras added in! Hayley integrates Twitter into her network on the right column, adding more content and activity for members to follow and participate in.
To join in the participation, sign up for All Things Women!