Black Business Women Online
Ning Network Spotlight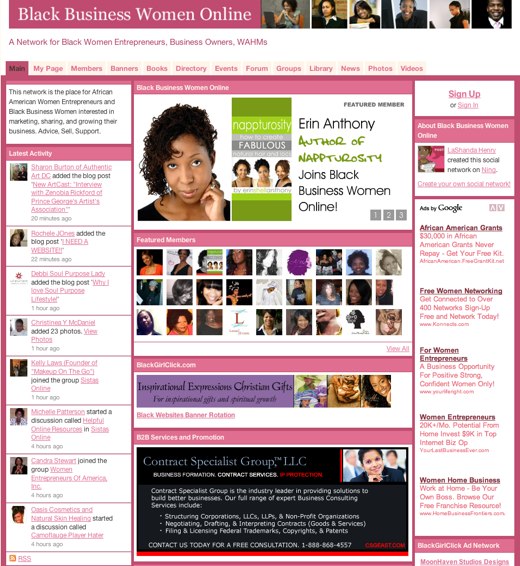 Black Business Women Online is a network for female African-American entrepreneurs. Join today and have a great support network at your fingertips!
Once a member you will have a great network of like-minded women that are willing to chat and discuss topics ranging from home to work. You will have access to events that range from modeling casting calls in Detroit to bridal boutique openings in Maryland. The blog will inform you of things such as a black latino expo in Philadelphia and free e-books.
Black Business Women Online is a great social and informational network that you should not let slip through your fingers!