Celebrating a love of lute
Ning Network Spotlight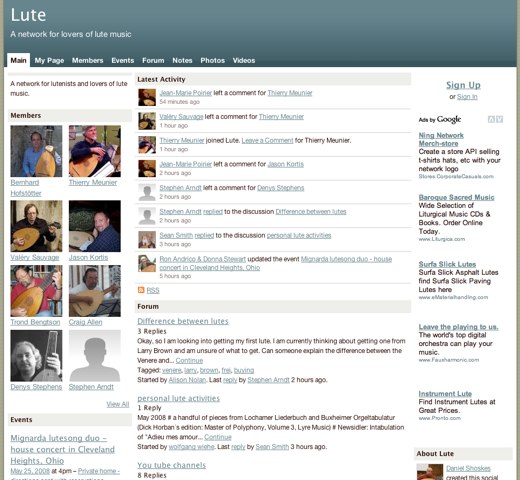 Where have all the wandering troubadours gone?  Well if you can't find them in the countryside or your local medieval castle they might have found their way to the Lute network.  Lutenists and luthiers from all over the world gather here to share their craft.  This truly international network brings together many cultures and languages uniting them in the common language of music.
Lute players, called Lutenists or lutists, will find a wealth of popular scores to hone their lute talents on the Lute Tablature forum.  This page has music written in tablature form and score form, some handwritten and some typed.  If you are looking for some fantastic lute performances you should check out the videos page.
The young network is growing fast in popularity and size.  The members actively contribute, which make the network a fun place to be for lute players and those interested in the instrument.  Check out Lute and see what makes this ancient instrument so popular!