Chicago New Media Summit
Ning Network Spotlight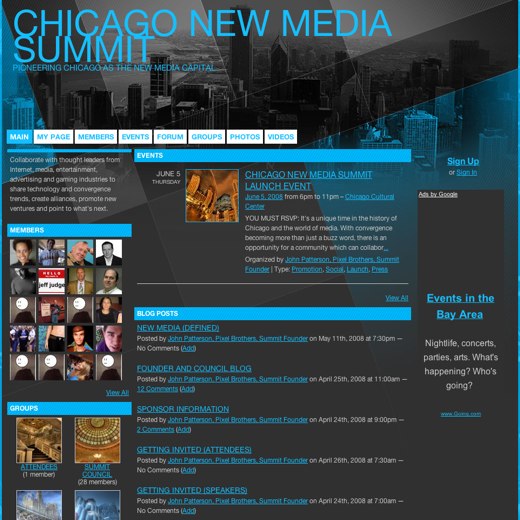 New media — from the Internet to gaming and online advertising — is already a huge, world-class industry. And outside Silicon Valley, many places would like to become a hub for that industry. The Chicago New Media Summit network is a place devoted to fostering Chicago as the next new media capital. 
The network has, of course, taken advantage of the new events feature to prominently highlight the upcoming Chicago New Media Summit Launch on the main page of the network.
The event is a culmination of everything that has been happening on the network, event planners are also using the network to gather feedback for the conference. Members of the network have been asked "Who are the presenters, topics or performers you'd like to see at the next New Media Summit?", and they are voicing their opinion in kind. 
Michael Holm, the Network Creator, is also using the network as a way to spread information about the conference. He has published blogs to call for volunteers, explain how to get invited and share information about sponsors.
If you want to help Chicago become the capital of new media, join today!