Combatting stress at Run For Tecnostress
Ning Network Spotlight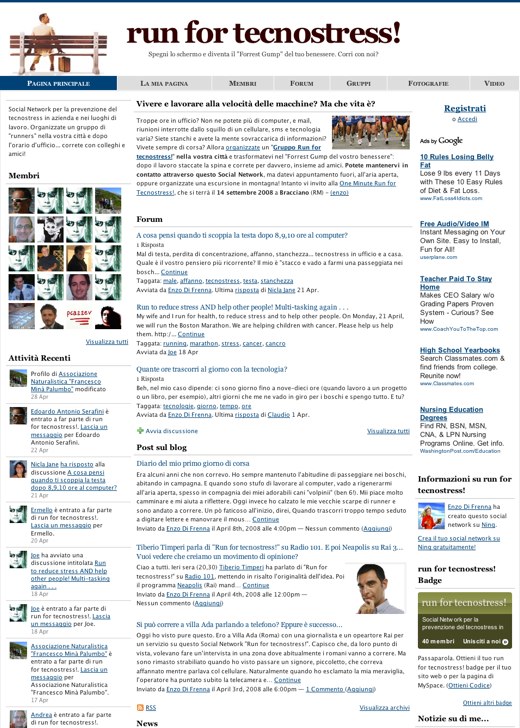 Run for Tecnostress is a network created by Italian journalist and blogger Enzo di Frenna. The network is for anyone who spends their days in offices behind computers, anyone who feels the stress of being constantly connected and plugged in.
Much like another network we've featured recently, 52 Nights Unplugged, the idea behind Run for Tecnostress is that taking a break from technology and unplugging for even a short period each day or week is the best way to keep yourself safe and sane. Members of the network use groups to find other members in their area, and then organize group runs to battle "tecnostress."
Network Creator di Frenna believes that running, walking and meditation are the best solutions for preventing the stress brought on by constant contact with technology. His network has caught on, and was recently featured in a segment on Italian television station Rai 3. One of the most important newspapers in Italy, La Repubblica, also wrote about "Technostress" and di Frenna's mission to eliminate it.
He's also done quite a bit of research into the professions that are most at risk for "technostress." His research was presented at the Media 2.0 conference in Milan this past week, along with his proposed solution of running to prevent technology-induced stress. Read more about his research on the network.
If you need a break from technology, check out Run For Tecnostress and organize your own running group today!