Connecting Nigerians at Naija Crowd
Ning Network Spotlight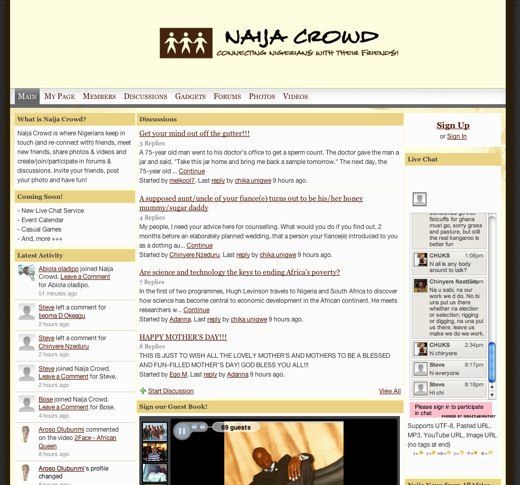 Naija Crowd is a social network for Nigerians to connect, re-connect and keep in touch with other Nigerians around the world.
Once a member, you can check out the great resources that this network has to offer. Find links to dozens of Nigerian newspapers, or take a look at the blog that is updated often and highly commented on. Take part in many active forum discussions about any topic ranging from advice on losing weight to dealing with deceitful people. Take some time to browse the fantastic photos from all corners of the globe that have been posted!
Naija Crowd is a great place for Nigerians to connect with their friends!