Crossing the Bosphorus on TurkFriends
Ning Network Spotlight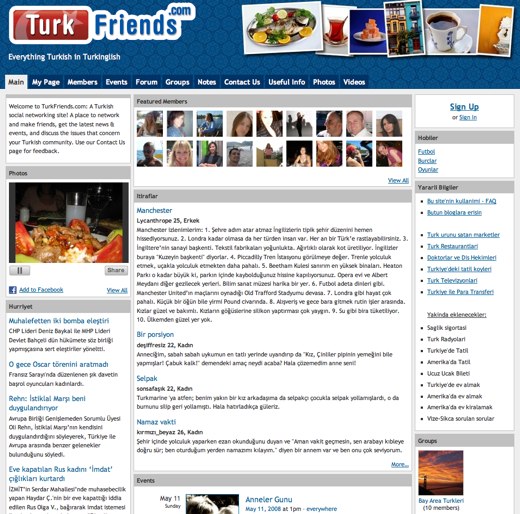 For Turks at home and abroad, TurkFriends.com is the online place to communicate.
Members love to chat, and the forum and the groups are some of the most active places on the network. The network is currently featuring five of its groups, one of which is for Turkish expats now living in the San Francisco Bay Area!
The network even hosts a "Contact Us" form, where members who have problems with or suggestions for the site can communicate to the creator. Not only does this include a handy form to contact the administrators, but it also a large number of Frequently Asked Questions.
So — pick up some Turkish dictionaries if you're not yet fluent — and head over to TurkFriends.com!