Cruisin with the Balloon Tire Society
Ning Network Spotlight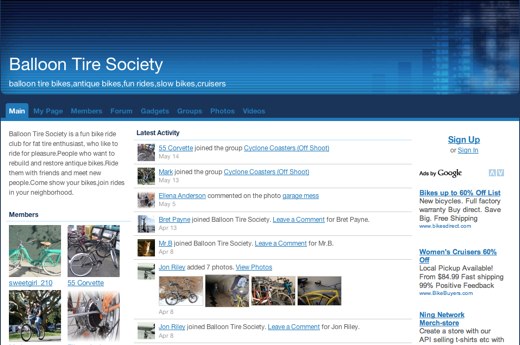 The Balloon Tire Society is a unique social network for people who have a passion for antique bicycles. If you aren't familiar with balloon tires, antique bicycles are known to have wide tires which have relatively low air pressure to lessen the shock of bumps. If you search Google for "balloon tire", you'll find the Balloon Tire Society listed on the top five searches.
Members share hundreds of photos of their awesome antique bicycles. They also regularly schedule swap meets to meet up, share restoration tips and ride together.
Sunny days and blue skies are the forecasts for cruising weather. The Balloon Tire Society awaits you and your bicycle!