Dig in at YourCrate
Ning Network Spotlight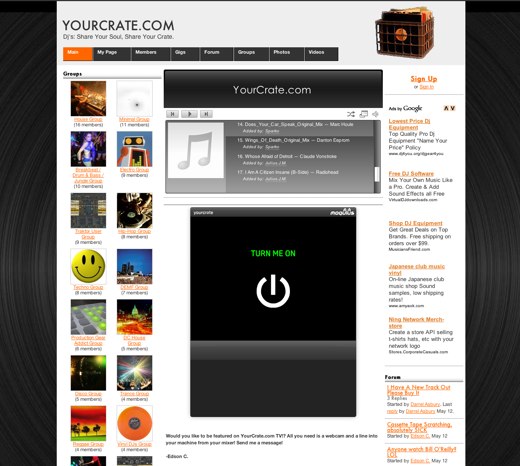 The focus of YourCrate is evident from an initial glance. With a vinyl record as the backdrop, this network covers all things DJ. As such, the music player is front and center, featuring tracks for members to share and help identify.
If you are new to the scene, explore the available groups. They cover a wide variety of DJ related topics, from specific festivals, to genres of music. Or, take a look at the outstanding dancers and artists captured by videos.
To get a glimpse into the DJ lifestyle, check out the photos, with photo albums covering gear, gigs and conferences. And if you think you can keep up with the energy and talent displayed, join and participate at YourCrate!