Document the zombie apocalypse
Ning Network Spotlight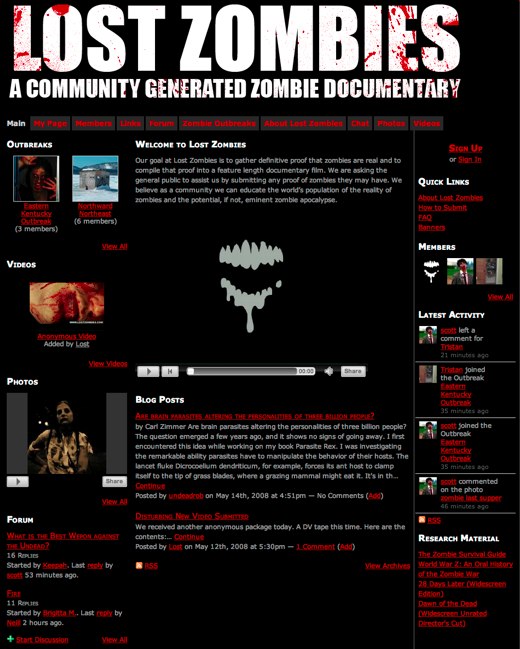 The goal of Lost Zombies is to "gather definitive proof that zombies are real and to compile that proof into a feature-length documentary film."
One might think the evidence of zombies would be clearly apparent by now, as it's typically hard to miss seeing the walking dead wandering the streets. However, the Lost Zombie network closely tracks regional outbreaks through their groups feature. This ensures both known and unknown reports of walking dead are publicized for the members to follow.
Proof of these outbreaks come in both photo and video format, however brief some encounters may be. If you are at all concerned about the threat to your brains being devoured, use caution when proceeding to view the videos.
Further proof of zombies becomes apparent from the extensive list of links to other zombie-centric Web sites. The collaborative effort between members of these Web sites as well as Lost Zombies will bring to light the threat of zombie attack.
Lost Zombies believes, "as a community we can educate the world's population of the reality of zombies and the potential, if not imminent, zombie apocalypse." If you share in this belief, join the fold at Lost Zombies!