Everything Anime at MyAnimeZone
Ning Network Spotlight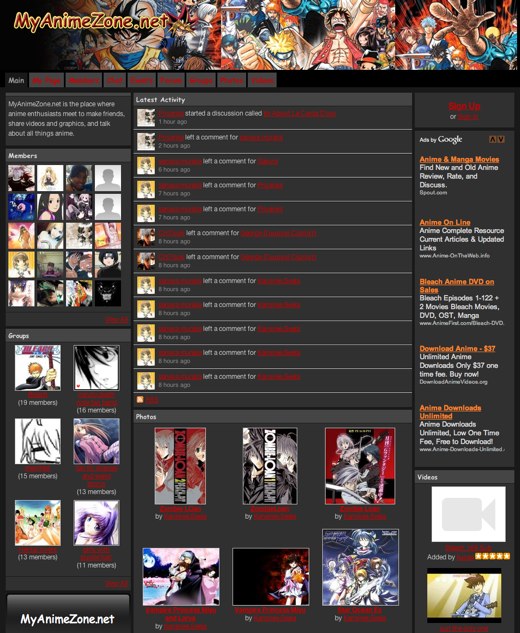 MyAnimeZone is a network for everything anime! From Naruto to Sailor Moon, you will find it here.
Members take the opportunity that this network gives them to talk about everything involved with their favourite anime. Join forum discussions about Naruto vs Bleach, Allen Walker vs Ruroni Kenshin or the nature of Negima. You can even take a look at some great sketches that members have made of their favourite anime stars. Join one of the many groups that have been created for anything from fanfiction to girls with purple hair.
MyAnimeZone is the perfect network for anyone who can't get enough anime!