Explode into social networking
Ning Network Spotlight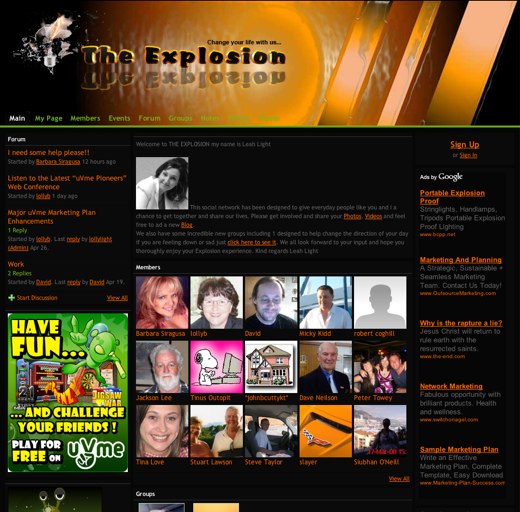 Based out of Auckland, New Zealand, The Explosion is a social networking for nothing and everything! It's designed so that everyday people have a place to come together and share anything and everything.
Members come to The Explosion to post anything from inspirational videos to funny photos. Forums discuss topics ranging from what you like to do for fun to what sorts of things make you laugh.
One of the best links on this network is a slightly hidden link to an inspirational hour. Members post inspirational and funny videos from all around the world in an attempt to start everyone's day off on a high note.
If you are just looking for a bit or conversation and entertainment, The Explosion is the perfect network for you!