Feed your hunger at Eat Maine Foods!
Ning Network Spotlight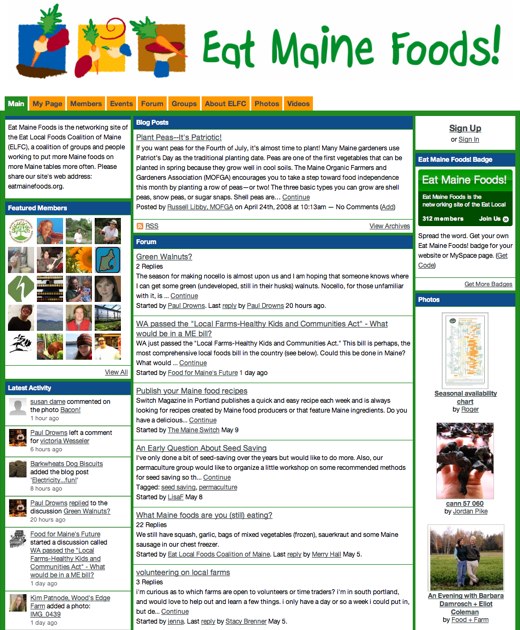 Eat Maine Foods is the social networking home of "Eat Local Foods Coalition of Maine, a coalition of groups and people working to put more Maine foods on more Maine tables, more often."
Members include farms, brewers and social programs as well as individuals who are involved in local-food appreciation and promotion. They bring with them various perspectives and expertise to contribute to discussions, which range from local food access issues to Maine food policy. Of course, non-industry foodies can check out the recipe exchange as well as food events!
One of the best parts of any food network is the multimedia to look at for inspiration and appreciation. Eat Maine Foods lives up to expectations, with an array of videos and photos for those of us who fire up for lunch with a little slide show action: