Flatpicking Guitar
Ning Network Spotlight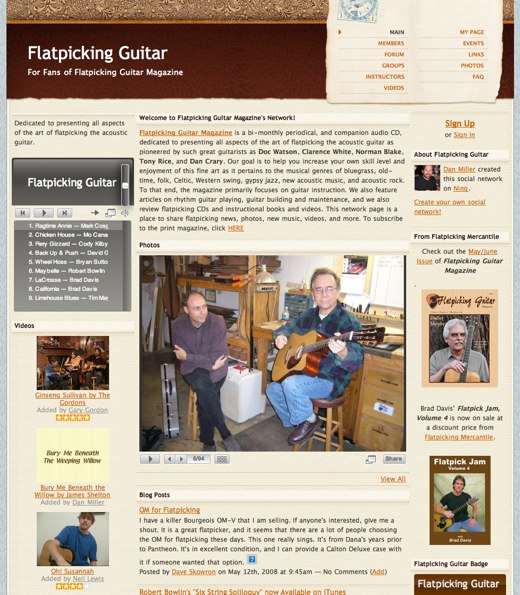 Flatpicking Guitar is the latest magazine to create a corresponding network. As such, it offers visitors the opportunity to subscribe to the magazine, as well as join the network.
Magazine editor Dan Miller created Flatpicking Guitar, and has taken full advantage of the recently added Notes feature. Resources include a list of guitar instructors, broken down by state, FAQ about flatpicking and links compiled by Flatpicking Guitar Magazine.
This trove of information has attracted nearly 600 members to date, who have been busy, adding videos, photos, and links to their personal flatpicking Web sites.
Fan of flatpicking, or accomplished at the flatpick jam? Then stop by Flatpicking Guitar!