Friends of Landmark Theatres
Ning Network Spotlight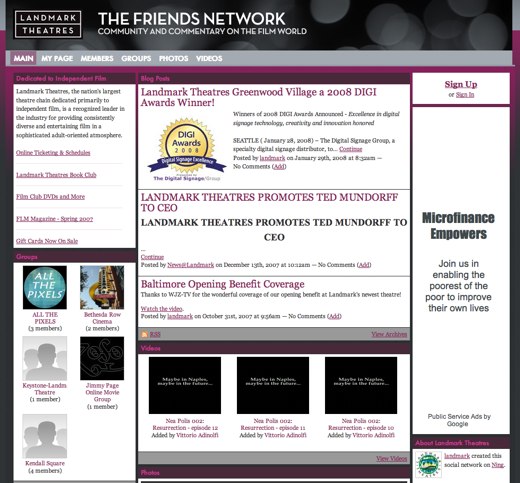 The Friends Network is the social network of Landmark Theatres, the country's biggest theatre chain that primarily dedicates itself to independent film!
Members join together in their love for film and Landmark Theatres and post videos to showcase it! Watch the staff of Kendall Square Cinema "Jump," the trailer for "The Host," an Italian mafia series or trailers to old B movies.
If you want to keep up on the latest in independent films and when and were they will be brought to you, take a look at The Friends Network of Landmark Theatres!